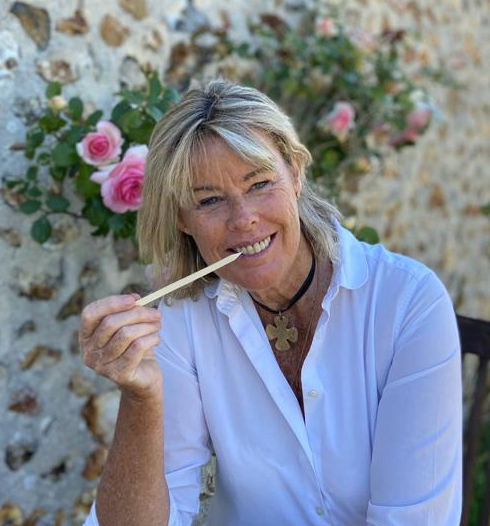 Marie-Françoise Tessier
Founder,
Product Designer and Artistic Director
The cosmetics brand Equatoria was created in 2006 by Marie-Françoise Tessier, an entrepreneur, nature lover, and travel enthusiast.
"My inspiration was my favourite place to visit, Indonesia. I was amazed by the well-being expertise of the women of Bali, who are able to create unique natural beauty treatments for each of their clients.
In their hands, the body is purified by thousand-year-old traditions and natural ingredients.
I always want to celebrate the beauty of nature when creating EQUATORIA products.
Having studied the composition of Perfumes and Cosmetics at "l'Institut Supérieur du Parfum de Versailles", I have been able to concoct our products from the most wonderful and effective ingredients:
tropical flowers and fruits (hibiscus, tiare flower, papaya, mango, fig, Brazil nut, coconut, etc.)
These raw ingredients are brought together with a refined scent to create a real sense of luxurious escapism: Polynesian frangipani or monoi flower, spicy amber that evokes exotic Arabian countries, Indian verbena, Japanese floral notes of jasmine and ylang-ylang, etc."
Let your senses guide you...